Ready to start trading fine & rare wines?
The Alti Wine Exchange platform is the first of it's kind, offering tokenized fine & rare wines for investment, just as you would with the stock market. [MORE DETAILS HERE]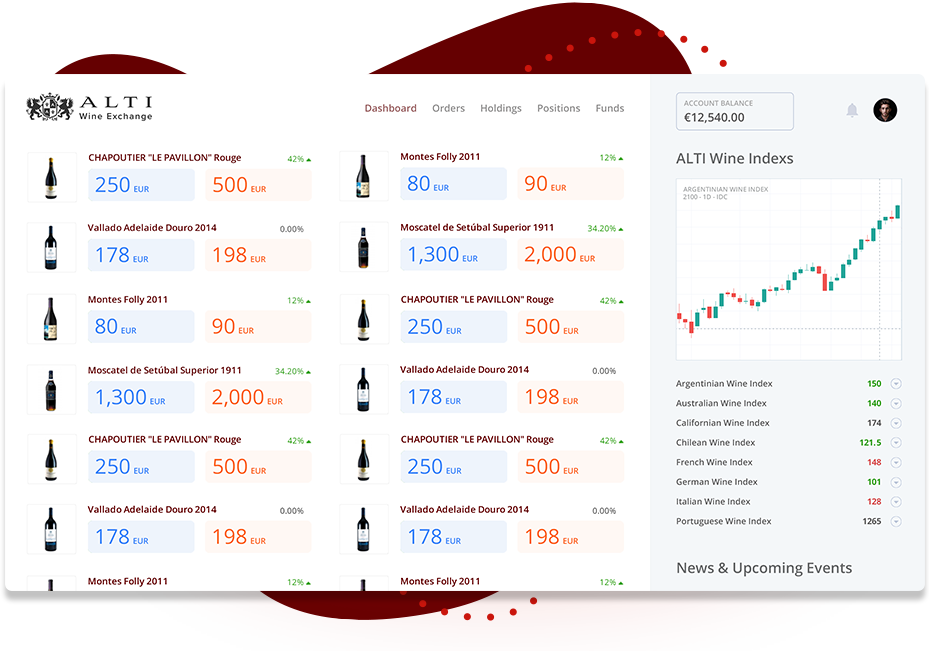 Step 1 - Register
Registering with the Alti Wine Exchange platform is super simple – there's no need for payment details or any in-depth checks, simply sign up and you can keep an eye on potential wines to invest in.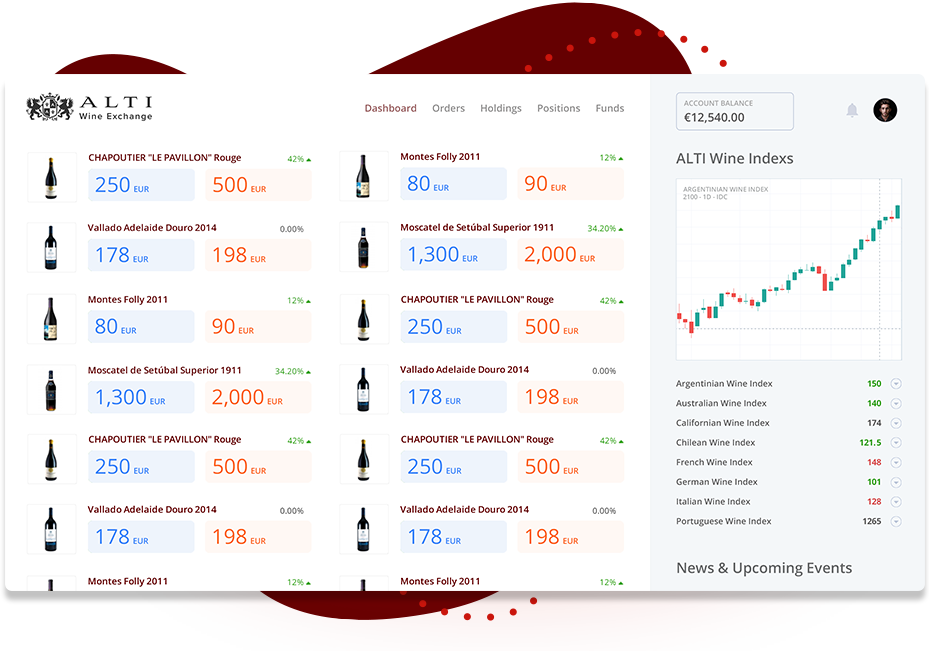 Step 2 - Browse our selection of wines for investment
When you invest with Alti, our wines are tokenized meaning you have no requirement to physically hold the wine but you can still benefit from the fluctuations in value!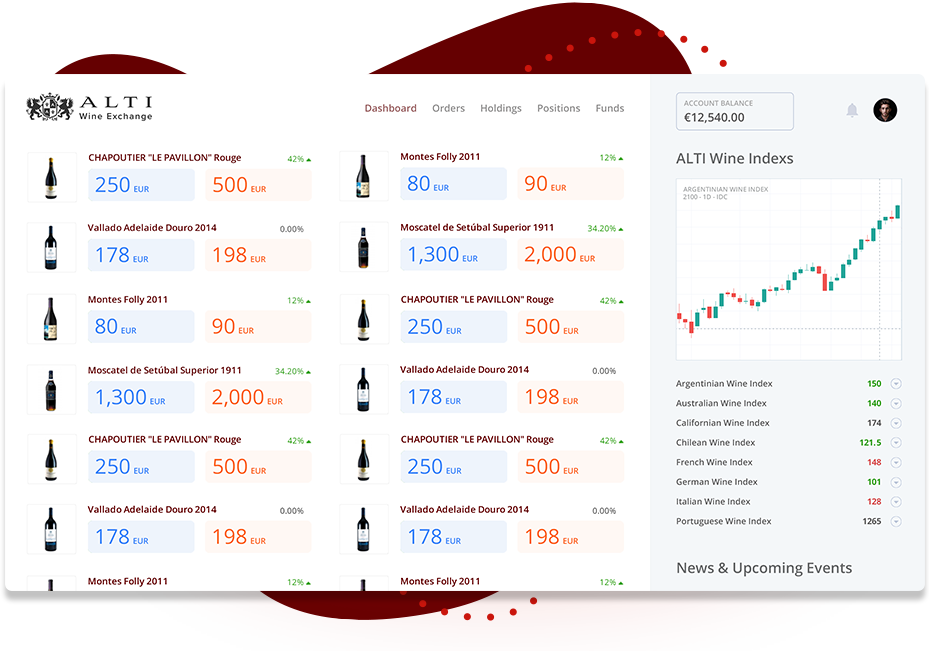 Step 3 - Found the perfect wine for you? Fill out your payment details and start investing!
It really is that simple, your money is secured in our… [MORE INFO HERE FOR REASSURANCE]