Julien Miquel
Chief Wine Officer, Alti Wine Exchange
Do you know what are called the Prestige Cuvées Champagnes?
The term is vague and broad, but it applies to those top Champagnes, those flagship labels every Champagne house and producer makes to highlight what they can do best.
While this is relatively obvious, and many can tell you about those, I also want here to add something extra that very few have in mind which is that there are even more special Champagnes, single vineyard Champagnes… So, let's have a look!
What is a Prestige Cuvée Champagne?
First, you will often read about or hear journalists and wine writers talk about Prestige Cuvée Champagnes, even though it doesn't correspond to any official classification or any hard ranking or categorization of the wines.
Learn everything you need to know about Prestige Cuvées in video
No official document, or no one can strictly say "this is a prestige cuvée and this is not".
It's just an abstract concept. But what is this concept?
The term prestige cuvée should perhaps be replaced by the term 'flagship cuvée' because that is really what they are.
But the word prestige is more glamorous and mysterious. There is more mystique about it than flagship. But let's demystify it, without taking away anything about how good or rare they can be.
Prestige cuvées are the Champagne makers' flagship wines, essentially. It's a simple as that.
Every Champagne house and grower has vineyards they make wines from. Generally, it's a combination of vineyards they own and crop, as well as of grapes they buy from independent growers under contract.
Some vineyards yield better grapes than others, as is reflected in some villages being classified as Premier Cru or Grand Cru.
Prestige cuvées are made from the best vineyards, blending the best wines a winery produces.
Thank you!
Secondly, from these excellent wines, Champagne makers try to make as good a Champagne as they can, using the best of their know-how or savoir-faire with the best winemaking techniques.
They often use more fermentation in oak, either in oak barrels or oak vats. This is more expensive to do, but it usually makes better and more complex wines.
Champagne makes do not hesitate to age the wines for longer as well to smoothen them up and get more balance and more complexity of out them, even though it is more costly.
Here are two additional important aspects to know.
1) Most Prestige Cuvées are relatively rare wines, complex, and very balanced. So much care and attention go into making them! What is particularly interesting about them is that they are vastly different from one another because different houses use different winemaking techniques to craft them.
Each maker really wants to infuse their own distinctive style through the grapes they use, the oak treatment, the craftmanship, etc.
You will therefore find a much greater variety between different prestige cuvees, than between entry-level non-vintage Champagnes.
2) Prestige Cuvées tend to be vintage Champagnes because winemakers want to highlight the specificity of a particular year with them.
Connoisseurs who buy them also like to have a feel for the vintage.
Watch this about vintage versus non-vintage Champagne to understand this further.
Prestige Cuvées are connoisseur's wines. Distinctive, expensive, refined, concentrated.
The best grapes, and the best craftmanship from a particular house or grower.
They do take some understanding and experience to be understood though.  All do not get to appreciate fully their refinement, or their price…
Prestige Cuvées to have in mind
Let's get this name out of the way.
For sure, Dom Pérignon is THE most famous of all Prestige Cuvée Champagnes, perhaps the most famous name in Champagne after Moët & Chandon, the name of the house that makes it.
Moët is by far the biggest producer of Champagne, and perhaps subsequently, Dom Pérignon is the highest-volume Prestige Cuvée that is made. Even though we don't know exactly how many bottles are made but several millions is a safe assumption.
Dom Pérignon is obviously named after the famous Benedictine monk who improved the method by which wine is made to sparkle, helping the brand's huge marketing power in making it the most recognized prestige cuvée name.
Dom Pérignon is a very good Champagne, but… there's no reason not to try others to find out more about their different styles and qualities.
Other of the top names in this world include Louis Roederer's Cristal with its transparent bottle and its absence of punt at the bottom of the bottle so no one could hide any explosive device in it. This special bottle was developed to satisfy the Tsar of Russia's paranoia, or so goes the story.
Armand de Brignac's Ace of Spades is made by Champagne house Chattier. It is a newer but very fashionable brand, especially in the US.
Dom Ruinart is the prestige cuvée of Ruinart, a historic house owned by the same Louis Vuitton Moet Hennessy luxury group as Dom Pérignon. Another powerful brand name, as is La Grande dame by Veuve Clicquot. Arguably those may well be the strongest prestige cuvée names in terms of global fame.
Every house has its prestige cuvée. All are worth tasting and are fantastic crafts. Demonstrations of the savoir-faire of their makers.
Let's quote here La Grande Année by Bollinger, Amour de Deutz, Laurent-Perrier Grand Siècle, Mumm de Cramant, Belle Epoque by Perrier-Jouët, Pol Roger's Cuvee Sir Winston Churchill, or Taittinger's Comtes de Champagne, to name the ones made by the big houses.
Top cuvées made by smaller producers ('grower Champagnes' also called 'Champagnes vignerons') are just as interesting if not more. Generally, they are just as well crafted, in smaller volumes. Perhaps not always as refined, arguably, but they could certainly be with authenticity, balance, great complexity, and it's always the best expression of a producer.
So, don't be shy to explore beyond the huge brands.
The 31 Clos of Champagne
There are 31 officially recognized and designated walled vineyards, allowed to call themselves and feature the name Clos on their bottles.
Those are small vineyards, surrounded by a wall, often because they were identified a long time ago as producing exceptional grapes. Hence them being evidently protected if you wish.
Most producers who own a Clos bottle the wines they make from it on their own against the almost sacred art of blending that is applied so systematically in Champagne.
They are single-vineyard wines made almost in garden vineyards from grapes grown with extreme attention to detail. Most are therefore fascinating wines, wines that haven't been sleeked by the mixing of different things together. They just come as they do and it's fascinating to taste.
Going towards more single-vineyard expressions has a name, it's called the terroiriste movement. A concept you must know about, and now you do. Those wines are very rare too.
There aren't many single vineyard wines coming out of Champagne outside of these Clos. This is because only these prestigious Clos vineyards command enough recognition from their names to drive enough image and sales to be bottled on their own.
Clos wines aren't all necessarily the best ones, but they are perhaps the most interesting ones.
Once you've tasted everything else, you want to taste the details of Champagne, down to the vineyard level. It's the reason why those are so demanded and scarce.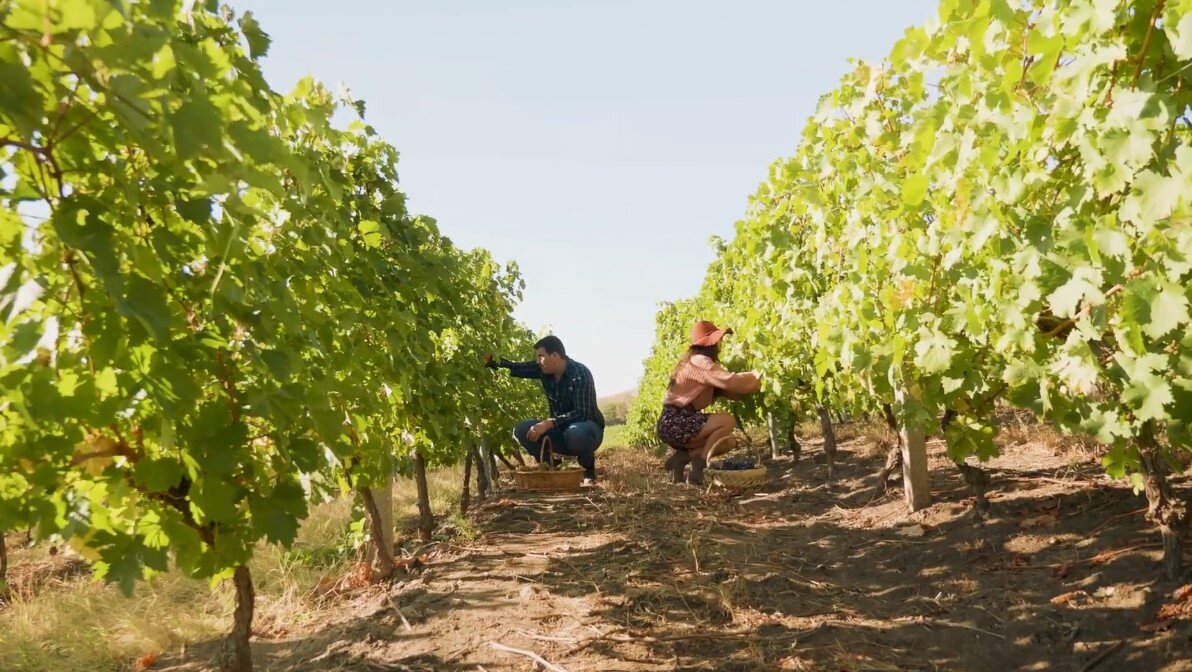 Olivier Krug says, talking about single vineyard versus blended Champagnes: "For me, it is like comparing a soloist and an orchestra, both have the capacity to be absolutely wonderful, but in their own, unique ways."
let's mention a few of the most famous examples out of the 31 different Clos vineyards.
Of course, there's Krug's Clos du Mesnil and Clos d'Ambonnay, 100% Chardonnay and 100% Pinot Noir, respectively. Two of the most illustrious and expensive Champagnes.
Billecart-Salmon Clos Saint-Hilaires, Philipponnat Clos des Goisses, the Clos du Moulin by Champagne Cattier, Clos Saint Jacques by Bollinger, Clos Faubourg Notre Dame by Veuve Fourny, or Clos Lanson are a few of the famous names to look out for.
Finally, let's conclude by saying that a Champagne doesn't have to be a Clos to be single vineyard. Some often-small producers may choose to bottle some vineyards separately because they are unique. Comes to mind in this category Bollinger's Vieilles Vignes Francaises or a cuvée such as Les Aventures by small craftsman house called is AR Lenoble.
Here at Alti Wine Exchange, we listed an incredible Champagne that is one of the most exclusive name in the region, called Boërl & Kroff. This is one of the rarest, most expensive, and very best Champagnes without a doubt.
Here's in video the detailed story that the owner of the brand told me when I met him. A fascinating interview.
There are so many wonders in Champagne! I can't quote them all. But if you are lucky enough to ever taste all the Prestige Cuvée wines mentioned above, your memory will surely be filled with wonderful sensations and stories.
Cheers…