Hey, dear reader. I'm Breno, back with nice wine curiosities!
For this post, I wanted to go back to my own personal history with wine to present you some of the most famous and celebrated wine blends in the world.
From Bordeaux to Chianti to Burgundy to Champagne to Rioja to Rhône to Port and much more, one thing is certain: there are wine blends for every taste around the world.
There are even some much celebrated blends that have red and white grapes into a single wine…
Let's check them out!
Why blend grape varieties to make wine?
Think of wine in a similar way to coffee. Single-varietal wines, such as single-origin coffees, have a very particular taste profile, delivering clear tasting notes. Wine blends, such as coffee blends, are usually more rounded, thanks to the sum of different flavors and aromas from the different berries mixed in there.
Blending grape varieties is more of a tradition in Old World countries (especially in Europe), given the immense diversity of grapes you'll find everywhere in the continent.
Even though a producer or region can focus of a leading grape for their wines, adding alternative grapes provides balance, depth/complexity and structure to them.
I'm an advocate for experimenting, so I could hardly say one choice is better than the other.
Thank you!
The top wine blends you will find
Let me give you, then, a quick overlook of wine blends by Wine Folly. Its main takeaways:
The most well-known blends are from the 3 largest wine countries: France, Italy and Spain.

Syrah is the only wine variety to appear in 5 of the wine blends.

3 wines are made with a blend of both red and white grapes.

All of the white wines shown come in a dry style.

There is only one official American wine blend.

Many common wine blends contain one or several rare and unique grape varieties.
Interesting, right?
I come from a household that mostly had South American wines – especially from Argentina, Chile and Uruguay.
As you may imagine from our article about the Old World and the New World of wine, I grew up much more used to knowing the grape varieties that compose a wine than I knew their terroir, geographical denomination, DOC, AOC or similar traits.
Of course many New World producers also blend different grapes — even famously rehthinking "European" grapes. Think of Argentinian blends using Malbec, Chilean reappropriation of Carmenère, or Napa Valley's super Bordeaux-style reds like Opus One, but they aren't really as traditionally institutionalized as the Old World's.
***
With the help of this fantastic wine blends poster by Wine Folly, let me show you some very famous grape varieties that are marvelous world-class wines.
Bordeaux
The world's most famous red blend has Cabernet Sauvignon or Merlot as the dominant grape variety, depending on where the producer and its terroir come from: Left or Right bank.
Less used in each blend, and in different volumes, are Cabernet Franc, Malbec, Petit Verdot, and (sometimes) Carménère. Their presence balances tannins, body, structure, secondary aromas…
As for white Bordeaux, most assemblages are based on Sémillon-Sauvignon Blanc, with many also having a bit Muscadelle and sometimes lesser known white grapes. Dry, sweeter or even dessert ones usually reach quite different results mixing proportions.
To know everything about Bordeaux and its blends, read and watch our exclusive series by Julien Miquel.
Oh — don't forget to check our Bordeaux fine wines available for investment, such as jewels from Château Coutet, Château Mouton-Rothschild and Château Léoville Poyferré.
Burgundy
Red Burgundy is famously known for being Pinot Noir-dominant. Many of these light-bodied beauties, however, usually carry Gamay, and sometimes even whites Pinot Gris, Pinot Blanc and Chardonnay!
White Burgundy, instead, leans much more to single-variety: oaky, full-bodied Chardonnay. Its finest white blends have Aligote added.
To know everything about Burgundy and its blends, check out our exclusive series by Julien Miquel.
Tuscans
Taking out the 100% Sangiovese wines such as Brunello di Montalcino, we have Chianti, Super Tuscans… the fantastic red wine blends from this wonderful Italian region are bold, strong, rustic.
Medium-bodied Chianti is mostly made of Sangiovese, but can also have up to 15% of Cabernet Sauvignon and Cabernet Franc and other local varieties. Nobile di Montepulciano is a great example.
Super Tuscans, the full-bodied powerhouses, can mix between Sangiovese, Merlot, Cabernet Sauvignon, Syrah, Cabernet Franc… leading to different, but always interesting results.
Here's an investment look + our Tuscans available for investment, including Masseto Tenuta Dell'Ornellaia and Marchesi Antinori Solaia!
Rhône
This Southern France top quality region relies its medium to full-bodied reds to the blend of Grenache, Syrah and Mourvèdre, but there's also the assemblage of other regional grapes.
Its strong whites, instead, mix a big bunch of great grapes: Marsanne, Roussanne, Clairette, Grenache Blanc, Bourboulenc and Viognier.
Oh — check also our launches by 100-point bio M. Chapoutier!
Rioja
Tempranillo is a staple grape in Spanish wine, and much of the local regions in the country rely on this crisp red as dominant.
In world-famous Rioja, its wines can be up to 100% tempranillo, but blends can include locals Mazuelo, Graciano, Viura and Maturana Tinta.
Check our former Wine Club launches that are now available for direct investment, including a great Rioja by Bodegas Faustino.
Douro & Port
I'm not a neutral source — after all, I'm a big-time enthusiast of my country of residence, Portugal!
But you have to agree with me that Portuguese wines are a wonder to be explored. Notorious for having hundreds of different indigenous or imported grape varieties, always providing great surprises.
World-class dry Douro and the exquisite fortified Port are a perfect example. A single dry Douro, like Vallado Adelaide, can have even dozens of varieties! Port, instead, usually blends Touriga Franca, Touriga Nacional, Tinta Roriz, Tinta Barroca, Tinto Cão and others.
***
***
There are other unusual possibilities you can find, like California's lighter Pinot Noirs and Zinfandel being blended with a dash of Syrah or Petite Sirah for boldness…
As you can see, the abovementioned blends are ONLY the most famous. Go out, explore: there are so many more to know!
Featured stories on wine tasting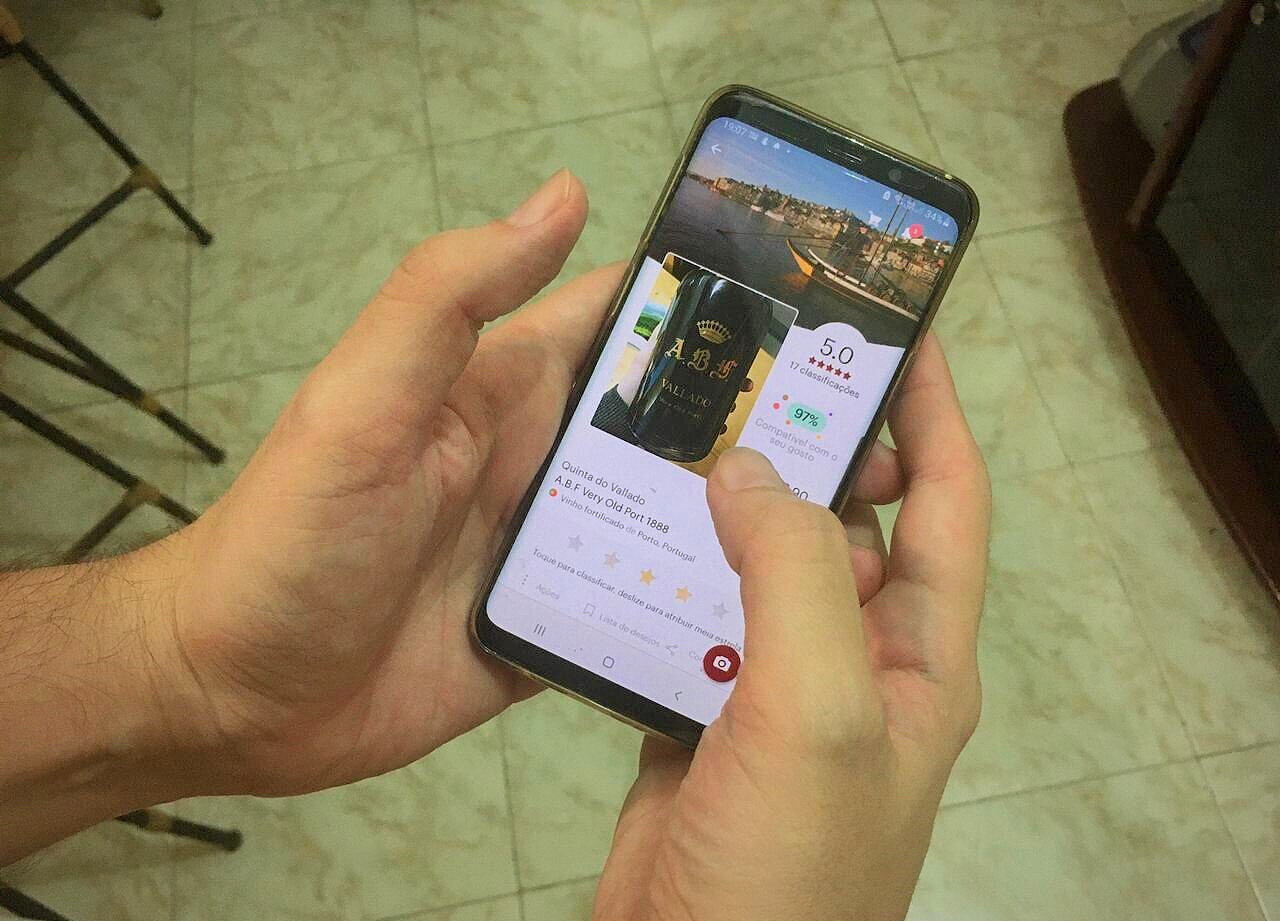 It is easy to have quick options to manage your cellar; acquaint with oenophiles; compare prices and vintages; develop tasting profiles; meet new wine styles; buy bottles and find pairings.
The Alti Wine Club is thrilled to offer exclusive releases by a global symbol of winemaking tradition and excellence that goes so much beyond Bordeaux
Rosé has been long dismissed as an inferior wine or mistaken for a red-white mixture. It's terribly wrong. Meet its styles, grapes and winemaking techniques.
Blending red and white grapes
Yes: red and white grape blends are a thing! As Wine Enthusiast points out, there are different methods and reasons to mix both.
"Winemakers might blend or coferment white grapes with reds to add flavors or aroma, or to increase acidity to bolster ageability. White grapes can even help red grapes maintain a more stable hue", they mention.
Many of the greatest Champagne are known to blend classic Chardonnay with Pinot Meunier and Pinot Noir – the latter, for instance, dominating the perhaps the best Champagne in the world, Boërl & Kroff! The exclusive series by Julien Miquel tells more about Champagne blends.
Also, in Rhône, the fantastic Châteauneuf-du-Pape is known for having white local varieties added to the Grenache, Syrah and Mourvèdre blends. Wow!
***
There are endless possibilities being tried out there, as Wine Enthusiast recently showed. Even Syrah producers in the Rhône Valley, Australia and California will often add Viognier and coferment the grapes. And people in Australia making Shiraz/Sauvignon blanc blends.
Unusual, but much worth the try.
Until next time!
---
Some other stories you might enjoy…