Julien Miquel
Chief Wine Officer, Alti Wine Exchange
There are literally thousands and thousands of wineries in Burgundy, and a large number of them make outstanding and extremely reputable wines.
Here, we're going to focus on some of the most illustrious, some of the most unmissable names in the region, names that are important to have in mind if you want to pretend to be a real Burgundy wine connoisseur (or intend to become one). Names you may want to research further after we've given you some information about them here.
Learn about the most iconic producers of Burgundy in video
The icons of Gevrey-Chambertin
Let's start from the North of the Cote d'Or, with the extraordinary village of Gevrey-Chambertin.
The star name and legendary family-owned wine producer in Gevrey-Chambertin is the Domaine Armand Rousseau. Even though the Domaine was established relatively recently in the early 20th century, the world-wide reputation of the estate has skyrocketed over the past few decades under the control of Armand Rousseau's son Charles, and now Charles' son Eric Rousseau. The domaine's vineyard holdings count with 8.51 hectares of grand cru including wines from Le Chambertin and Clos-de-Bèze. Iconic names.
Domaine Dugat-Py is also in the top names in Gevrey, known as an old-vine and organic wine specialist, any wine made from vines younger than 30 years old du Dugat Py is declassified by themselves and used to make their Bourgogne Rouge even if it comes from a top vineyard to ensure consistent and elite-level quality. Dugat Py makes three grands crus: Chambertin, Mazis Chambertin and Charmes Chambertin.
For other big names making top Gevrey wines, look out for Domaine Dujac, Domaine Fourrier, Prieuré-Roch or Domaine Trapet.
The most delicate Pinot Noirs in the World? Le Musigny Grand Cru & Chambolle-Musigny
The Domaine Georges Roumier is a legend in Chambolle-Musigny, one of the longest-established estate bottling domaines in the Côte D'Or. For a sample of what this translates into, their Le Musigny Grand Cru wine easily retails for around $10000 a bottle, although the winery also makes an iconic Premier Cru Les Amoureuses here, as well as, outside of Chambolle, a Clos de Vougeot and Bonnes Mares Vosne-Romanee Grand Cru.
Domaine Comte Georges de Vogüé is a producer to be reckoned with here, if only because they own a spectacular parcel of the Musigny Grand Cru that covers 7.2 hectares or 70% of the entire grand cru. Many consider Le Musigny to be the finest vineyard in Burgundy, so it's not a small holding. Georges de Vogüé also makes outstanding Les Amoureuses 1er Cru of Chambolle and Les Bonnes Mares in Vosne, like Georges Roumier.
Also look out for Chambolle Musigny wines made by the Domaine Jacques-Frederic Mugnier. The family has owned the Chateau de Chambolle Musigny, the villages Chateau since 1863 and makes a Musigny Grand Cru, and Les Fuées premier cru as well as Les Amoureuses.
Many top producers and Maisons that own grand crus in different parts of Burgundy also make top Chambolle Musigny wines, like Domaine Faiveley, Joseph Drouhin or Domaine Leroy, the latter, Domaine Leroy's Musigny Grand Cru is the second most expensive wine in the world, but we'll get back to Leroy as a cult producer in more details in a minute.
Thank you!
A word on the Clos de Vougeot
As we discussed in our article about the different style variations of Pinot Noir between different villages in Burgundy, the Clos Vougeot is the largest Grand Cru in Burgundy, with wine qualities varying depending on vineyards and producers.
Only some top producers with holdings in the higher parts of the Clos make extremely thought-after wines here and command the highest prices for Clos de Vougeot like the Domaine du Comte Liger-Belair, René Engel, Prieuré Roch, Liger Belair, and yes, again the Domaine Leroy which makes an outstanding Clos Vougeot.
The most precious gem in Burgundy: Vosne-Romanée
Domaine Leroy is owned by former director and current shareholder of no one else that Domaine de la Romanée-Conti itself, an icon of a woman in the world of wine: Lalou Bize-Leroy. She left the DRC board back in 1992 and had purchased in 1988 the Domaine Charles Noéllat, changing its name to Domaine Leroy. A relatively new name in Burgundy, but her wines command the very highest prices now in Burgundy, right at the top with DRC.
The quality here comes from top sites of course, but also a rare characteristic as the domaine uses strict biodynamic principles to manage the vines. The winery's cellars are in Vosne-Romanée. The estate counts with 23 hectares of vineyard in total, and produces wines from the grands crus of Chambertin, Clos de la Roche, Corton Renardes, Clos Vougeot, Musigny, Clos de la Roche, Latricières-Chambertin and Le Chambertin. In Vosne-Romanée, Leroy's Romanée-St-Vivant and Richebourg feature in the top 20 most expensive wines in the world, like most of the winery's production.
Of course when talking about Vosne-Romanée wineries, we must talk about DRC.
Domaine de la Romanée-Conti is possibly the most iconic wine producer in the whole world, they do make THE most expensive wine in the world, uncontested or almost for decades from their Monopole Grand Cru vineyard the domaine is named after, Romanée-Conti. As an example, only 5,673 bottles of Romanée-Conti Grand Cru wine were produced in 2011, and the wines retail somewhere from $5000 to $20000 a bottle for relatively recent vintages.
The Domaine also owns another illustrious Monopole of Vosne-Romanee (by the way a Monopole is a vineyard appellation owned exclusively by one single producer if you're wondering), namely La Tache, while they also possess holdings in Richebourg and Romanée St Vivant here in Vosne, but also outside of the village in Échezeaux, Grands-Échezeaux, and Le Montrachet. DRC produces seven red wines and one white and now only makes Grand Cru wines.
Those two names are so high in the world of wine and in Vosne-Romanée, that they somewhat overshadow perhaps the many outstanding other top producers making iconic wines here. We must quote at least the Domaine du Comte Liger-Belair, Emmanuel Rouget, Sylvain Cathiard, Méo-Camuzet, Anne Gros, and AF Gros, Jean Grivot and Arnoux Lachaux.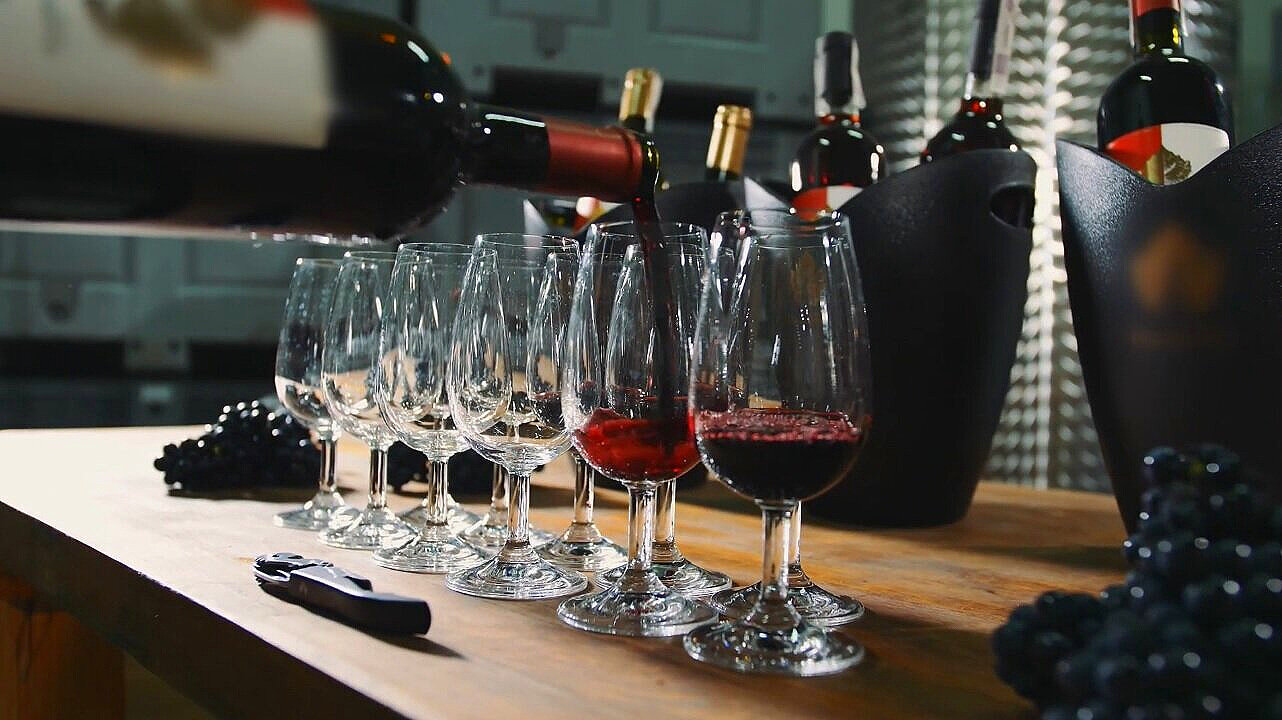 Our Chief Wine Officer makes a deep overview of the best in the biggest wine producing country — and home to some of the best wines in the world
Illustrious Monopoles
Burgundy is dotted with Grand Cru Monopoles, fantastic Grand Cru vineyards that make some of the best wines in the world and that belong to one single producer. As a consequence, the wineries that own these vineyards automatically qualify as legendary producers if only for owning those sites entirely, even though they also make fantastic wines from other vineyards.
Let's mention here the Domaine du Clos des Lambrays who of course owns the entire 8-hectare of the Clos des Lambrays Grand Cru in Morey-Saint-Denis.
Similarly, also in Morey-Saint-Denis is the Domaine du Clos de Tart and its Clos de Tart Grand Cru Monopole.
Other illustrious Monopoles of Vosne-Romanee are La Grande Rue owned by Francois Lamarche and La Romanée by the Comte Liger-Belair.
There are also a number of Premier Crus that are Monopoles, including some that are among the most prestigious, often walled vineyards, or Clos, like Le « Clos des Perrières »  in Meursault owned by domaine Albert Grivault, the Beaune 1er cru Clos des Ursules made by Domaine des Héritiers Louis Jadot, or the biggest Monopole vineyard in Nuits Saint Georges called le Clos de la Maréchale owned by Domaine Jacques-Frédéric Mugnier.
Let's not forget Chardonnay and its finest white wines
We've talked a lot about red Pinot Noir wines here, as they are indeed often the most collected and demanded wines from Burgundy. But let's not forget the region also makes outstanding age-worthy Chardonnays.
Some iconic producers are in fact more specialized in making whites rather than reds.
We must mention here the Domaine Leflaive based in Puligny-Montrachet, whose Montrachet Grand Cru is the uncontested most expensive white wine in the world retailing at around $10000 a bottle.
The single white wine made by Domaine de la Romanée-Conti, that is also a Montrachet, as well as the few whites by Domaine Leroy, a Chevalier-Montrachet, Corton-Charlemagne, or Les Folatieres Puligny 1er Cru are also cult white wines.
We must additionally mention a few important names in the world of Burgundy whites. The wines by Coche-Dury, including top Meursaults and Corton-Charlemagne. The wines by Domaine Ramonet like its Montrachet, Chevalier Montrachet or Batard-Montrachet, or Bonneau du Martray's Corton-Charlemagne. Just to name a few…
Burgundy is so vast and complex, we must have missed many as we've focused on some of the very best.
Let's mention however a few other top names you must be familiar in Burgundy such as Domaine Ponsot, Arlaud, Lucien Le Moine, Louis Jadot, Bertagna, Jacky Truchot, Olivier Bernstein, or Hudelot Noellat.
***
Follow Julien's accounts on Facebook, Twitter and Instagram. Check out also his award-winning blog, Social Vignerons.
More stories by Julien Miquel
Meet the Champagne makers' flagship wines. From Dom Pérignon to Cristal to Ace of Spades and more, Julien Miquel explores the top of the crop bubblies
Why are most Champagnes 'Brut'? What does this sugar do? Extra-Brut, Zero Dosage, Demi-sec? Julien Miquel explores the sweet in the world's most famous bubblies
From Chardonnay to Pinot Noir, blending red and white grapes is a trait of the French region that makes some of the most celebrated white wines in the world
From Romanée-Conti to Montrachet and many more, these some of the most illustrious and unmissable names in this French wine region
From Vosne-Romanée to Pommard, Gevrey-Chambertin and more, Julien Miquel overviews the birthplace of the famous thin-skinned grape